Before Designing We Evaluate
I have put together some of the most important factors for you to consider before we arrange points and lines into a design fit for your business. Don't PANIC, we will cover all of this together as we build your brand. You do need to understand what a branding strategy is and evaluate your business though. Doing so will give us the foundation needed to build a successful brand for your business to grow on.
What edge or advantage do I have over my competitors?
What sets your products and/or services apart in the eyes of your target audience? What about your business is unique?
"In an era of transparency, you can have innovation without branding, but you cannot have branding without innovation." -Sir Martin Sorrell, CEO, WPP Group


Who is my target audience?
This question is often ignored or filled in with everyone. Firstly, you do not really want to do business with everyone if you are offering a service. Secondly, you do need to know who is most likely to purchase your product or enlist to use your services. So, who do you want to attract? Do they fit certain demographics such as income level, gender, location, age..? Do they fit into a specific lifestyle like athlete, student, adventurer, caregiver, housewife, consultant..?
Are you offering something that they need or something that they want? Look at a brand you use because you need the product or service; why do you choose that brand? Next, look at a brand you use because you want the product or service; why do you choose that brand? Then, look at your own brand from the same perspective. Putting yourself in the place of your consumer can expose flaws you may not be aware of.
What is my first priority?
Before deciding what your business name is or what your logo should look like, you need to develop your branding strategy. Knowing what you want to be known for and planning out how to make your brand show that clearly to your consumers will produce the ideas to build on for everything else.
"A brand strategy can enable, sometimes crucially, the potential of an innovation to be realized. There are times when you literally need to brand it or lose it." – David Aaker, Prophet Brand Strategy
Have I done my research throughly?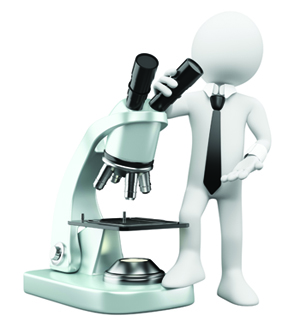 Have you searched the internet for business names that you are considering? Have you also checked social media networks, professional and marketing networks and checked domain name availability?
Have you checked for similar spellings? Say you want your business name to be "Fresh Tips", you should search for – fresh tips – freshtips – fresh-tips – fresh_tips – etc… Being through will save you the unexpected problem of losing customers because they type in your name incorrectly and land on someone else's website instead of yours.
Is my name recognizable enough to use?
If you have built a solid reputation with your name around your expertise, it's perfectly okay to use your name. However, you want to avoid using initials and acronyms as your primary brand visual because your consumers won't know what they mean. You want to be clear with your audience!
"Unless you have absolute clarity of what your brand stands for, everything else is irrelevant." – Mark Baynes, Global CMO, Kellogg Co.
How consistent is my brand?
Consistency is where a large number of business' fail. You want to ensure that your brand, such as your logo, tagline and style is the same across all platforms. You don't want to use one tagline on facebook and another on your website or catalog. You can add new touches and be unique in promotions without losing consistency.
"Predictability, it turns out, is what makes a brand fit with consumer expectations and keeps it profitable." – Robert Passikoff, President, Brand Keys, Inc.
Do I have a website and what does it say about me?
Today, businesses must have an internet presence! Your website should tell your customers what you do, why you do it, and why you are the best choice for them. Being transparent is so important because it builds trust and if a consumer doesn't trust you their is no way they will choose you!